-
Numb. 
Pro-choice
I'm trying to gather my thoughts as best I can. I was doing fine until the morning I found out. The past three months have been a roller coaster of unwanted emotions that have brought my heart to the present place it is. I have this incredible ability to love and also to hate. Love usually wins me over.  That morning I knew what I had to do, and three months later I did it. The choice was for me,...
sister. sister
thought you were my sister what's the meaning of family? oh wait i just dismissed her got so much love for you but you've just became someone i knew beauty gone to complete waste ugly is what we tatse at a loss of words for your behavior smarter than that? haha oh wait i didn't figure you see we lead two very different lives talking and talking but seems you can't...
root.
So I have this deep appreciation for change. I can't express the emotions I feel when I think about it. Change can be bittersweet, it reveals itself. There are a lot on things that occur in life that we can't control, and it often brings an oblivious negative outlook on most things. Experiencing what I have within the couple past years are extremely mind boggling and sometimes my...
theory of love
..surrounded by a crowd, filled with doubt.. ..tuning everything around me out.. ..wondering whats really for me.. ..wondering if love really sets us free.. ..not knowing which way to go.. ..pulling in all directions.. ..leads me to a place i don't know.. ..lost like a child who's lost her mother.. ..knowing shes been alone, she slowly discovers.. ..come beginning to end.. ..knowing...
little-
little parts of me everywhere. little girl finding some way. little things so enticing. little things so rare. little one who loves to give. little person who's realizing. little does she know. little are her hands. little hands always full. little is her appearance. little things seem so big. little things she cant forgive. little smile. little frown. little girl looking down. little...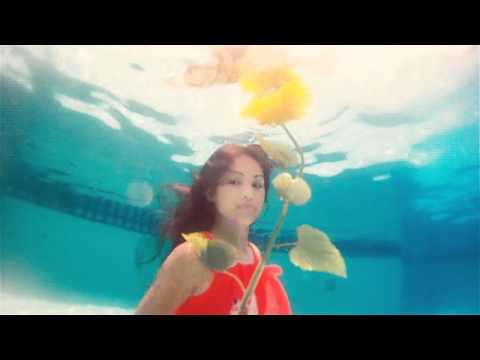 thinking of you
you are beautiful you will be strong you will teach me you will be sad you will wonder you will smile I am your mentor. I will raise you. I will teach you. I will answer your questions. I will smile. I created you in my womb. I will cry for you. I will learn from you. I will stay positive for you. Thinking of you while I drive home from a long days work, I think of how far I have come as...
b l o o m i n g
Its so easy to stumble upon the past. Its easy to get angry when you see, hear or think about the past. I could sit here and say I hate the past. But then I think about it twice and tell myself if the past was never done, You..myself and every other human being would never learn, in every aspect given. I sit here, and I think about being insecure about his past. But then I think, if his past...
suffocation
I don't believe in "finding yourself" I think that's a petty excuse for people to feel bad for you. It is ludicrous, there is not a certain period in time you can gather all the puzzle pieces. Life is full of the unexpected. Every day is a new lesson and the world is always evolving. Nothing is sacred now-a-days. Trust is foreign. and forgiveness is rare. The simple things...
Mother to Mother
Its some bullshit. I'm a single mother living under my parents roof. I work a full-time job. Trying to build independence, my growth as a mother & comprehend why the world is completely fucked. In the midst of all the chaos, I try to keep my sanity. I feel like I'm giving my best to my daughter, & my family. But sometimes the feeling isn't returned. My biggest issue is...
c a p t i v a t e
He doesn't go with the flow No, he takes it nice & slow With the rhythm of his captivating voice Can change a moment's choice He speaks through music Don't take his sarcasm and confuse it Trusting my hands with his I have love for his kid Analyze to its extreme It's like brainstorming agleam His inspiration to live has captured my attention He unfolds all my 5 senses Some...
c h a n g e
exhausting the mind going underneath the statistic shine gosh I wish I can make my point more clear its like looking at a broken mirror I know my skin is getting thicker every moment I wanna twitter so much going on at one time not making time to write is a serious crime mind going at 100 miles per hour only discovering I have more power fingertips that drip with crafted knowledge he...
"gathering the pieces you could never put together, is a masterpiece unseen. thus..."
– I am the source of this quote. What inspired this thought is "people". This morning I woke up and I felt a deep hunger to exercise my brain. Just reading up on different people…everyone has had different ideas to change the world. Not to mention, everyone wants to change the world....
elements of elements
Stepping into a new world with all different sorts of thoughts. My mind is renewing itself and creating new perspectives. Although it is exhausting and I know this is only the start. There is such a satisfying feeling that I grasp. Its so amazing to learn and challenge my brain to different people, different situations,  and different environments. When I speak to anyone, doesn't matter...